Convenience Services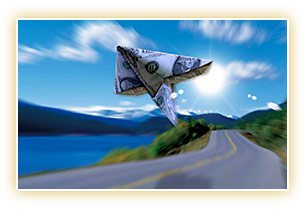 Convenient Payroll Deduction
Payroll deduction is one of the most convenient services of the credit union. It allows you to make regular deposits to your share account.

When you sign up, you can be sure that you're saving a consistent amount each payday...automatically...right off the top, so that it's hardly missed.

Payroll deduction can also be used to make loan payments. Your deduction is deposited into your share account, and on the 20th of each month, your loan payment is automatically transferred from your share account.

Because you're a member of the credit union family, you receive competitive dividends on your savings, paid quarterly. Regular savings through payroll deduction is an EASY way to build up a nest egg.

This payday, pay yourself first. Sign up NOW!!

We also offer...
Direct Deposit of Social Security and Pension Checks
Net Pay Deposit of Payroll
---
Other Convenience Services
Discount Tickets to Various Attractions


Debit Cards


Audio Response: 1-800-391-8868


Toll-free Phone Calls: Call us toll-free at (800) 338-4609


Safe Deposit Boxes


Free Notary Service


Convenient Offices:
- We have four branch locations for your convenience - See Contact Us...


ATM Locations:
You can use your Johnsonville TVA Employees Credit Union Debit Card surcharge free at these four locations. This gives you 24 hour access to your checking account. Open up your account today.

- 209 Hwy 641 North, Camden Branch
- 20405 East Main St., Huntingdon Branch
- 213 Long St., New Johnsonville Branch
- Wells Creek Market Erin, TN
- Waverly (Murphy Oil-Walmart)
- Teeters Market - 2269 S. Main St. Tennessee Ridge, TN 37178